I am an accomplished IT professional with over 5 years of experience leveraging machine learning and artificial intelligence to enhance and safeguard infrastructure. I use SWOT analysis to identify an organization's network and infrastructure vulnerabilities, followed by a detailed impact analysis to develop effective strategies that address weaknesses and threats.
I hold a Bachelor of Technology degree from Federal University of Technology Owerri and have obtained numerous certificates including Security+ SY0-601, Azure Fundamentals and Security Fundamentals, and Network Security Expert (NSE) certifications from Fortinet.
My skill set includes technical writing, product documentation, and technical to non-technical illustration. I am proficient in vulnerability assessment tools like OWASP ZAP, Lynis, Splunk, Wazuh SIEM, ELK Stack, and penetration testing tools such as Nikto, Nmap, Shodan, Burpsuite, Wireshark, and Metasploit. I am also experienced in cloud platforms like AWS, Azure, and Google Workspace, virtualization technologies like Hyper-V, KVM, Proxmox, and VMware EsXi, and networking tools like PRTG, Nessus, and firewalls.
As a freelance security engineer, I have performed successful vulnerability assessments and provided remediation recommendations. I have also designed and managed AWS Cloud Security using tools like AWS Identity and Access Management and set up private subnets for critical infrastructure.
In my previous role as an IT infrastructure security engineer at Hardcore Biometric Systems, I performed system auditing and hardening on Linux and Windows servers, monitored and enforced compliance with information security policies, and kept myself up-to-date with emerging threats and vulnerabilities. I also designed and managed the SIEM system and led the configuration and management of a wide variety of other security products and appliances.
My experience as an IT support specialist at Nigerian Brewery has honed my skills in technical support and troubleshooting, data protection, and security risk mitigation.
Overall, my comprehensive knowledge of security and IT infrastructure, along with my practical experience in designing and implementing effective security solutions, make me an asset to any organization.
Disaster Recovery Planning || Vulnerability Assessment || Impact Analysis|| Scalable Architecture
Zero-Trust Model Design || Just-in-Time Access Control || Network Virtualization || Zero-day Attack Research
IT Governance and Policy Creation || Proper time management || Pre & Post Project Documentation
————————––————————————————————
————————––————————————————————
————————––————————————————————
Some Common Devices and Technological Terms I have Experience using include;
Fortinet || Sophos || Access Control || VMware ESXi || Yeaster IPPBX || Yealink Phone
( SAN ) Storage Area Network || Network File System Server ( NFS ) || Hyper-V ||
Port Security || Fortigate || Cisco || Linux || Firewall || Vagrant || Ansible
PRTG || Solar Winds || Splunk || Kubernetes || Jenkins || Ubiquiti








Highly Available SIEM
Multi-Site Hybrid SIEM Tool For Checking Servers Compliance with standards like NIST, PCI DSS, ISO 27001 & 27002, HIPAA, GDPR and more.
Data Center Power Design
Data Center Off Grid Power Design with 2 redundancy Implementation
Highly Available Multi-Site PRTG
Monitoring tool for server resources, devices uptime, and network equipment logs
Multi-Site VoIP
Multi-site VoIP with Minimal Infrastructure, Highly Available and Scalable
Enterprise E-Mail Server
Clustered Enterprise Mail Server; Highly-Available, Highly-scalable
Vsphere & VM-Ware Admin
Data Center Virtualization and Cloud Engineering

World Best Practice
Before Implementing a solution i must consider world best practices.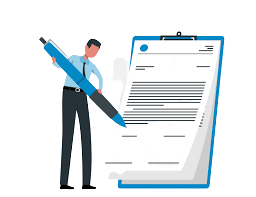 Documentation
I ensure all steps are properly documented.

Secured
From the design to demo, everything is security focused.